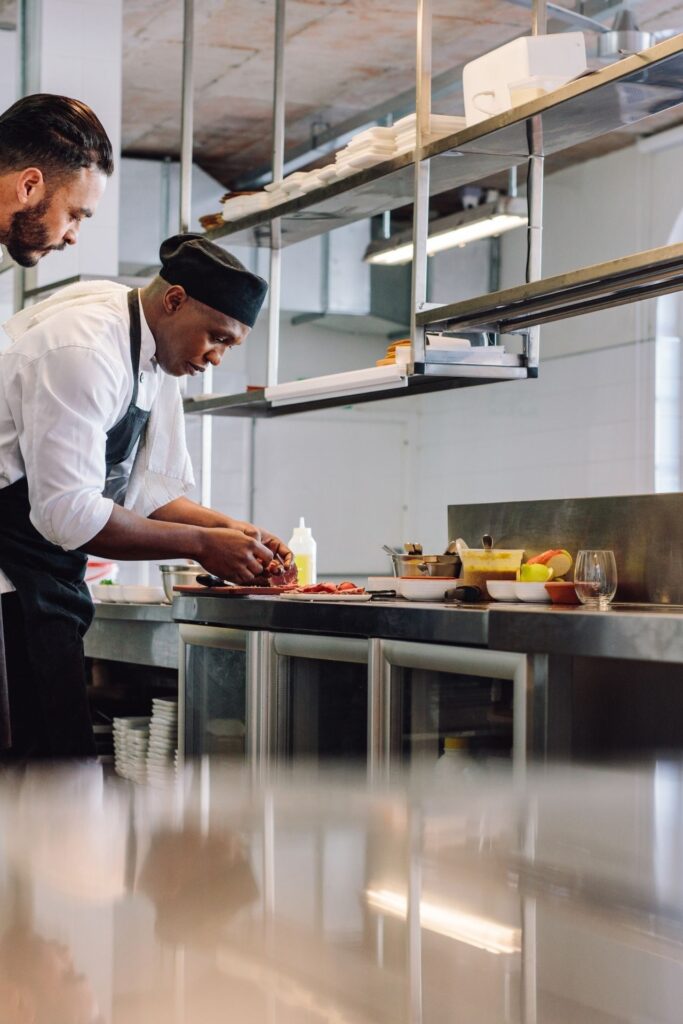 Restaurant Cleaning in Costa del
Maintaining the health of your restaurant with appropriate cleaning is necessary in order to have a profitable business. CostaCleaning.org will help you to achieve this, giving your restaurant the most effective cleaning services.
Why it is important to have your restaurant cleaned
Every day, many food businesses are failing due to a bad reputation. The truth is, hygiene is crucial in the cleaning industry. Our cleaning company provides daily cleaning services to all kinds of businesses, but especially restaurants that could be benefited from our cleaning solutions because it takes care of hygiene and cleanliness at the same time.
We are leading in the cleaning services sector of Costa del Sol, Spain. This means that you can entrust us with your commercial kitchen and be sure that no food remains unclean or uncleaned. We will guarantee that you offer a high-quality service to your customers every single day.
We provide fast and efficient cleaning for any type of location from bars to pizzerias, from family restaurants to luxury hotels, from city center locations to surrounding areas. Our professional restaurant cleaning service in Costa del Sol will enable you to focus all your attention on your customers, seeing that they are happy and content, enjoying your facilities, and eating good meals at reasonable prices. For more information on our maintenance services please contact us.
Bad Hygiene Leads to Bad Reviews
Restaurant and cafeteria hygiene is a major part of delivering a great customer experience. Bad hygiene can lead to bad reviews and therefore, lower sales. 72% of people won't return to somewhere if their first experience was bad. Good hygiene starts from the moment a customer walks in the door, and the final meal comes out of the kitchen.
If you're a restaurant owner or manager, you know how important it is to maintain a good reputation. Your customers will be the first to tell you if they've seen any violations of health standards in your establishment. And there's no better way to make sure they don't happen again than with regular inspections and routine cleaning. In this article, we'll explore the reasons why proper restaurant hygiene practices are important and how you can implement them in your establishment to keep customers coming back for more.
You need the kitchen staff to be professional and efficient so that things move along smoothly and there aren't any delays or last-minute changes in orders. The kitchen needs to be clean and free of any bacteria/germs/dust so that food safety practices can be adhered to and all employees can work safely.
Maintaining Restaurant Cleanliness Is The First Step Towards Great Atmosphere
Customers decide on one restaurant over the other because of the menu, but also because of the feeling, or the ambiance, the restaurant creates. A clean facility is essential for maintaining the restaurant's ambiance.
Many restaurants have started to offer a checklist on their website for customers to look at before going to that restaurant. This is something as a customer you often use as it gives you a good understanding of how sanitary active and receptive your Favourite Restaurant is about cleanliness.
To maintain your customers you have to have a professional environment! You can however go the extra mile by hiring our cleaning company. We will give you a cost-effective option packed with a proven track record of cleaning many restaurants in Costa del Sol, Spain.
GET YOUR RESTAURANT CLEANED
Reviews are what drives your restaurant. GET YOUR RESTAURANT CLEANED for better reviews. Ensure your restaurant is clean, attractive, and comfortable with our cleaning services.
Be Obsessed With Cleanliness in Your Restaurant
A clean restaurant is more likable. When customers see that the restaurant is well-kept, they are more likely to feel comfortable and confident in the food they're about to eat. A clean restaurant means your employees are more likely to wear proper uniforms. And it's a sign of success if you have an organized kitchen, with everything in its place.
A clean restaurant reflects on the way the establishment is run overall. As mentioned above, seeing an unclean facility leads to questions of food safety and concerns over how well the restaurant is managed. Cleanliness isn't just about how clean your bathroom is, or how many times you've cleaned the floors.
It's also about having adequate supplies of everything from paper towels to toilet paper to hand soap. All these things can affect your bottom line when customers are deciding where to eat. This means that the more time you spend around the clock preparing for service and cleaning up afterward, the higher your profits will be — and that's what someone looking for a great value wants to hear about.
Hire a Professional Cleaning Service
Restaurant cleaning services can be a helpful addition to those who may be short on time or looking to ease the workload of their staff. By outsourcing your cleaning to a professional cleaning company outfitted with restaurant cleaning supplies, you'll be able to focus more on improving the overall operations of your venue while a professional does a fantastic job maintaining its cleanliness. You can find all the information you need about our services at CostaCleaning.org.
Restaurants are often in operation for long hours. An employee working 12 hours a day might not have time to clean their own station in between shifts, so they'll often let their cooks do it for them. But when you rely on an outside cleaning service, you can rest easy knowing that your facility is being taken care of by professionals who know how to clean effectively and efficiently.
CostaCleaning.org offers full-service restaurant cleaning as a solution to the challenges faced by restaurants. In addition to helping businesses create a clean and welcoming environment, our services help reduce the risk of cross-contamination that can be caused by employee error or simply being short on time. We provide all of our tools and equipment upon request, so you know you're getting a fully professional clean every time!
A clean kitchen can increase sales and give you a competitive advantage
Cleanliness is the key to success for many of the most successful restaurant chains, and local restaurants who want to follow in their footsteps. To help their customers get a good experience, they know that they need to make sure the restaurant is clean and well organized. Cleanliness is an essential part of the dining experience. A clean kitchen or dining room sends a powerful message to customers that they can trust you. It also reduces the risk of cross-contamination and foodborne illness, which can give customers peace of mind.
If your restaurant's kitchen is not clean and organized, you could be at risk for fines and penalties. The biggest fear in the mind of every restaurant manager is getting caught with unclean equipment and/or poorly organized kitchen by health inspectors. You've worked hard to build a thriving business and you'll do anything to keep it going. But one unfortunate visit from a health inspector and can put your entire team in danger of receiving fines and/or losing money. That is why everyone should know how to prepare for inspections and avoid getting penalized.
A clean kitchen can help chefs work faster and more easily without making mistakes. Cleanliness is one of the most important factors in making a great restaurant experience for customers and online reviews.
Putting your best foot forward with a clean kitchen can give you an edge over your competitors. It will also prevent businesses from getting bombarded with negative online customer reviews due to unhealthy, unclean kitchens.
Our restaurant cleaning services are available throughout the entire Costa del Sol.
If you need to get your restaurant up and running again, the best thing you can do is to hire a top-notch professional cleaning company. We offer restaurant cleaning services in Benalmadena, Mijas, Marbella, Torremolinos, Fuengirola and Malaga.
We are specialized in all kinds of restaurant cleaning services. We offer our customers high-quality work at reasonable prices. Our motto is "Cleaning with class". We do everything possible to make your restaurant shine like it did when you first opened!
We will come to your restaurant, bar or cafe. We clean all types of places, from fast-food restaurants to coffee shops, restaurants and bars. We perform all necessary cleaning tasks, kitchens, restrooms, floors, and furniture. We also provide office cleaning services!
The latest trend in the restaurant cleaning industry is to use the services of a professional team of cleaners who come to your location and leave it sparkling clean. We are working with our clients for years and we have proved our quality by their continuous business.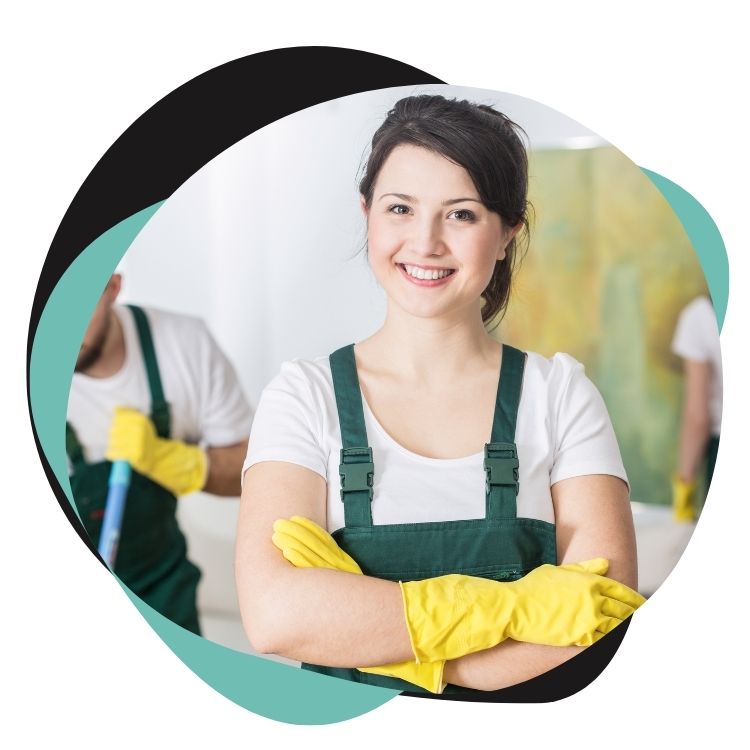 Why choose us?
Our cleaning team in Costa del Sol is made up of professional cleaners, who are equipped with the right tools to get the job done. Our cleaners use an environmentally friendly cleaning solution that helps to keep your kitchenware sparkling.
GET YOUR RESTAURANT CLEANED
A dirty kitchen can hurt your business. Studies have shown that up to 83% of consumers judge a restaurant on this factor alone. A clean kitchen that meets health and safety requirements will help you run your business more smoothly, allowing you to focus on increasing sales.