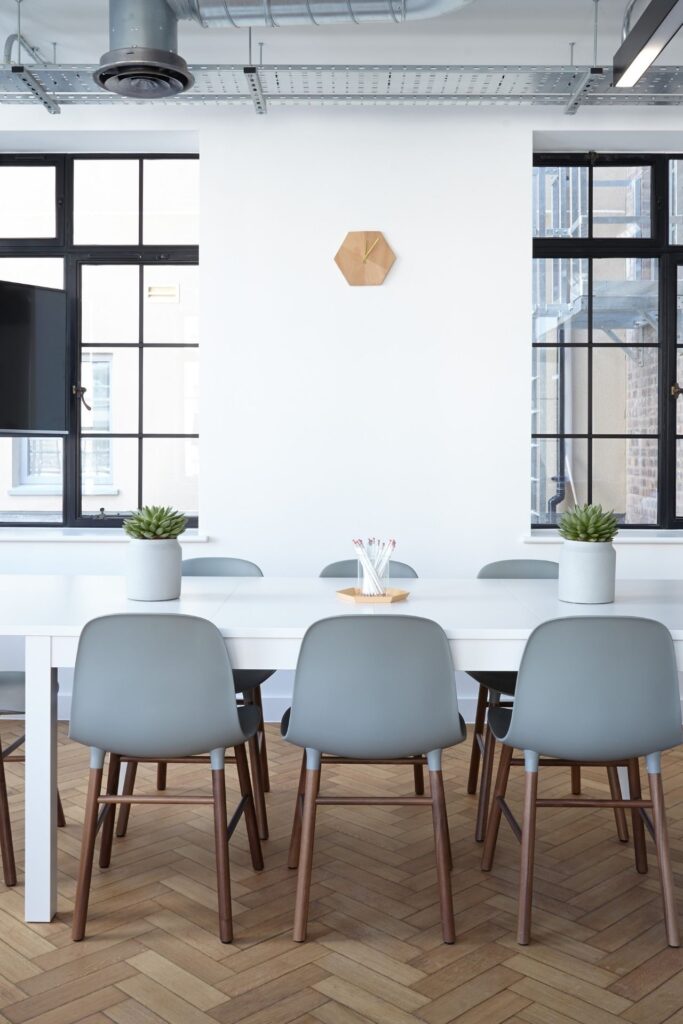 We are a Highly-Qualified Office Cleaning Service on Costa del Sol.
Our professional cleaning company covers all of Costa del Sol. If you are looking for an office cleaning company in Malaga, Benalmadena, Torremolinos, Torrequebrada, Mijas, Fuengirola, or Marbella, then you have found the right place. Contact us today!
Worried about your office's maintenance? Do you think that it would be great to have a company that offers professional cleaning services in Costa del Sol? If so, then worry no more. Here is the solution that you are looking for.
CostaCleaning.org is a company that you can trust when it comes to office cleaning in Costa del Sol. We are knowledgeable about the needs of our clients and we aim to help them promote their business in the best way possible.
We offer very affordable rates when it comes to office cleaning in Costa del Sol. You can actually avail of our services with ease thanks to our super flexible schedules. We work around the clock, so whenever you need us, we will be there for you at all times.
Why You Should Get Your Office Cleaned
To reduce the risk of illnesses. Humans are hardwired to avoid contamination, and cleanliness is an important part of this. Regularly cleaning the desks, chairs, carpets and other surfaces in your office can reduce the risk of illness among co-workers (and, by extension, elevated employee absenteeism rates) by reducing the likelihood of spreading germs.
To have a productive workplace. A cluttered workspace leads to poor productivity. Plus, it just looks unprofessional.
To maintain a professional image. The way things look reflects how people perceive you. If your office looks untidy, that's likely to reflect poorly on you as a leader or manager. A clean workspace sends the message that you take your appearance seriously so others will too.
To encourage collaboration. Having an uncluttered workspace encourages collaboration because it provides visual cues about where people might sit so they can talk or work together without bumping into one another or tripping over piles of papers or equipment. Uncluttered workspaces also make it easier for employees to find what they need when they need it because everything is more visible and easily accessible.
To increase morale and productivity among staff members. It's easy to assume that if someone isn't doing their job well, there must be something wrong with them, but often there are deeper problems with the workplace environment itself — for example, if staff members are constantly interrupted by colleagues who are chatting loudly during meetings or complaining about their workloads all day long, they tend not to perform as well as they could because they're distracted by unpleasant noise levels in their surroundings.
A Clean Office is a Healthy Business
It's often said that first impressions are lasting impressions. The same is true for your business reputation, and it can make all the difference to your bottom line.
A clean environment attracts clients who want to do business with you and tenants who want to rent space in your building. A clean office improves your company's credibility and image, and may even attract new customers based on the "you're a good person" vibe they get from the office.
Whether you're an entrepreneur or part of a larger organization, keeping your office space clean can help establish a professional image that will attract new clients and increase the visibility of your brand.
Ensures a positive first impression. When you come into an office for the first time, it's important that it's clean and organized so you leave with a positive impression. If the floors don't look clean or if there's dirty coffee on the counter, you're going to wonder what other areas may not be as neat. If the place looks like it hasn't been vacuumed recently, you might wonder how much care goes into running the business and what kind of quality control is practiced.
Having a clean office is an investment
Professional Cleaners are trained professionals that come prepared to provide you with the efficient and thorough cleaning service you need for your office. Professional Cleaners focus on the needs of each client to ensure they get the best possible results in the least amount of time possible.
With professional cleaning, you can have a well-organized office in no time without having to worry about the hassle or safety issues that come with trying to clean your own mess.
Installing a professional cleaning service in your office will not only ensure a cleaner workspace, but will also ensure higher productivity levels since people who work in a clean environment are generally more productive than those who do not have a clean workplace.
A clean environment will enhance the physical health of the people who work in that office as well as improve their mental health as they will not be distracted by dust particles or other debris that may be present in their workspace.
Our professional cleaners use equipment and products that are designed specifically to clean offices. Deep cleaning your office will reduce the spread of infection and improve overall air quality in your workplace.
GET YOUR OFFICE CLEANED
You work hard. You might as well have a clean office! If you are looking for a cleaning company that will ensure that your business is properly cleaned on a regular basis, then contact us today to learn more about the service we provide.
A clean office will impress clients and customers
A clean, organized office will leave a good impression on clients and customers. It will show that the business owner cares about their reputation and their brand.
A clean, organized office gives the impression that your business is well run and that you care about having an attractive and professional image. This is why it's important to keep your office clean and tidy.
One of the best ways to keep your own office clean is to take advantage of cleaning services. If you want to impress your customers, you need to have a clean office, so why not get professionals to help you? You can also hire someone to do some of the work for you, but be sure to choose somebody who knows what they're doing.
An Organized Workplace Can Be The Difference Between A Great Customer Experience And A Poor One: An organized place of business can have a huge impact on how customers perceive your business. First impressions are important, and a disorganized workplace can leave a bad taste in their mouth. You want your clients and customers to feel as though your workplace hasn't been neglected by the lack of organization.
Get a cleaning service to maintain your business
Keep your workspace clean and organized at all time
Tidy up daily and keep the mess to a minimum
Where do we offer our Office Cleaning Service?
We offer our office cleaning serive in Benalmadena, Torremolinos, Mijas, Fuengirola, Torrequebrada, Malaga, and Marbella. All our cleaners are fully trained and insured. They provide a high quality of office cleaning service to meet your specific requirements at very attractive rates.
We are an experienced Spanish cleaning company offering services for offices and buildings. We provide professional cleaning services with the same care and attention to detail as if you were having your own house cleaned by a member of your family.
Our service is personalized to meet the needs of each customer based on their business requirements. All of our staff are fully trained and experienced in the services they provide. We are able to provide around-the-clock service to ensure that your business or premises are always professionally cleaned for maximum efficiency at all times.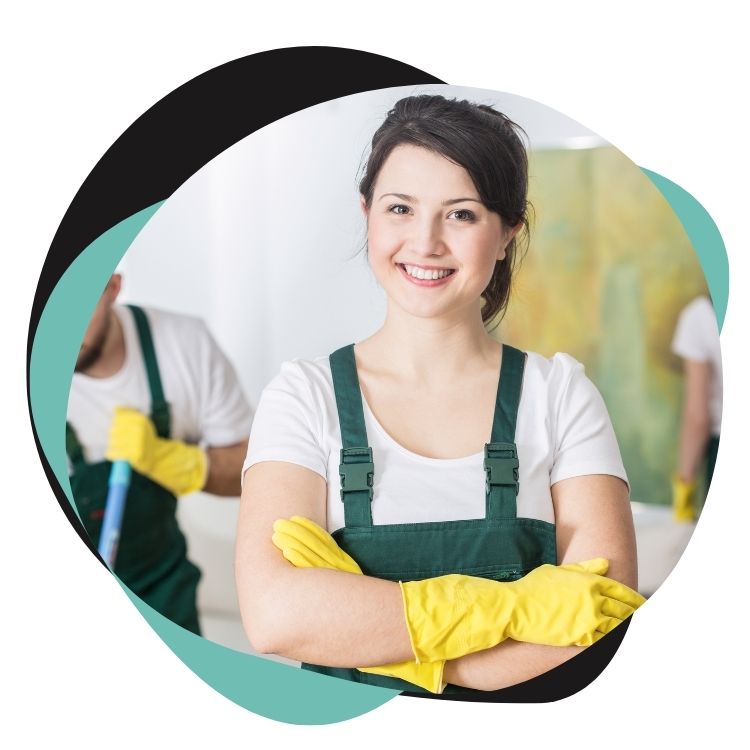 Why choose us?
We are the best choice for an office janitorial service on Costa del Sol. You can enjoy a healthier, more productive working environment that is safe, comfortable, and clean with better bottom-line results. Focus on growing your business and let us take care of the dirty work.
GET YOUR OFFICE CLEANED
Whether you're looking to spruce up the office or get ready for a big event, we can help make your office shine. We offer all-inclusive, hassle-free packages so you don't have to worry about a thing.